(Because they need to eat EVERY day...apparently.)
This post contains some affiliate links.
It's no secret that I love to cook, and I also love to share snippets of whatever is currently in my kitchen on my InstaStories (user name: eanfe). Lately I've been getting dumped with questions about recipes, about my menu planning, and about my overall approach to feeding the family, so I thought I would put together as much as I could in one post to reference each time I get asked. (-;
(random picture of a cake I made because it turns out all my other food pics were on IG stories only. Ha!)
Disclaimer: if you're looking for formal menus, grocery lists, and an organized step-by-step plan, this is NOT that post. If that's what you want, I would recommend my friend Jessica! She has an amazing collection of meal plans, and I highly recommend them! You can find a link to her meal plans by clicking the image below: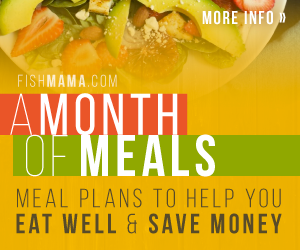 If you want the real deal thing (from someone who definitely stores food pics in other places than an erasable IG story)...go to her! Jessica is an amazing resource for all things food.
The purpose of this post is merely to share and answer IG questions on my current, haphazard plan that I use to feed the masses of children that come bubbling up around my ankles three times a day demanding to be fed. #livingthedream
So with that disclaimer aside...
I usually cook from scratch 3-4 full dinners a week, Every Saturday night we eat dinner at Aaron's parent's house, and the other 2-3 dinners are usually faster (cheat) meals, possibly takeout, considering what my work schedule is that day. (For example, I LOVE Costco's made ahead stuffed peppers. Stuff like this I consider my cheat meal as it requires no prep work on my part.) I found that for this phase of life I need these cheat days, and I find no guilt there.
So for my "3-4 full dinners" a week, I usually pick something from each of these categories listed below. (Plus homemade applesauce if I have some handy.) I promise my meals look fancier on IG stories than they actually are. I follow this formula pretty consistently, and it's only the variety within my categories that keep this from getting stale. (So far).
I mix and match the combos, picking one thing from each category, depending what I have on hand and how I want the overall meal vibe to be. Some of the proteins require no bread or rice (such as tacos or the sausage tortellini), so I stay very flexible from day to day, always trying to hit the veggie category at least once. (-;
Also, I mentioned once (and got a lot of questions) about my "monthly" menu. This is what that looks like. This list of meals, combined with our cheat meals, makes up 1 month. I wouldn't call this a rut, but these are all meals that my kids love, and I can have a basic set of ingredients on hand and be able to make several of these meals at all times even if there's "nothing to eat" in the house the day before grocery shopping. It also helps me buy stuff on sale as I know exactly what it takes to feed the fam for a month, and I can wait for the low price and then scoop up a lot of it.
I will throw new recipes in the mix and try different veggie roasting combos and mix stuff up as I am able, but this is my menu framework, and as been for a while.
What can I say. I'm in survival mode.
Warning: this list is not fancy or exotic. It doesn't follow any trendy eating plans (such as Whole 30 or Paleo). And our family has no current food allergies, so it doesn't make allowance for that.
These meals are the result of just a girl...standing in front of her four children...begging them to eat...and finding moderate success.
So on the off chance that you find this helpful, or catch a few ideas to add to your own menu framework....here we go.
Categories:
(everything is linked to the recipe if you click on it. If there is no link it means I couldn't find the recipe online.)
1. Bread
A.
Sweet Potato Muffins
(I substitute maple syrup for the sugar...and less than is called for. And I
sprinkle with oats before baking. Also, if you throw your sweet potatoes in a small crockpot in
the AM, they are ready to make into muffins by lunch time.)
B.
Banana Chocolate Chip Muffins
(I add in an extra banana and mini chocolate chips...this entraps
Addison)
C.
Applesauce Oatmeal Muffins
(this will make your house smell like fall)
D. Blueberry Muffins (once again I sweeten with maple syrup and load full of extra blueberries)
The muffin of the day is the kids' motivation to finish the other categories. They can't have a muffin until their other food is eaten. And I do switch it up with
homemade rolls
and
bread
sometimes.
2. Veggie
A.
Steamfresh Veggie
B. Sliced Cucumbers and baby carrots
C. Caesar Salad
Yes, we are super boring veggie eaters. I just don't have time to dress it up and present it on a fancy platter. I sneak veggies into the other dishes whenever possible (I have been known to throw spinach into even chili because I know it will blend right in and they'll never know it's there) but I always have the "boring" side as well since that's the way they'll eat it best.
3. Rice
A. Plain Rice cooked with chicken bouillon
B.
Flavored Rice Mix
Call Master Chef. Tell them about this super fancy rice plan. I'll just sit back and wait for their call. (-;
4. Protein
A. Beef
1. Beef Roast (smothered in minced garlic, black pepper, seasoned salt...roast at 400)
2.
Pioneer Woman Sloppy Joe Nachos
(Yes, she makes them as sandwiches but we serve the meat over nachos and top with gobs of Monterey jack cheese.)
3. Beef Stroganoff (crockpot) I wish I had a recipe to share, but honestly I make up my own and have never written it down.
4.
Crockpot Beef and Broccoli
5.
Million Dollar Baked Spaghetti (Make Ahead)
(Fair warning. This one is a million calories as well. But worth it if you want a serious comfort food meal.)
6.
Tacos
7. Chili in crockpot (Will often use leftover PW Sloppy Joe Nachos meat in this). Sorry...also no
recipe on this one but I serve topped with avocado and cheese.
B. Chicken
1.
Buttermilk Chicken
(this recipe is amazing. I've also done it with a roast chicken and it turned
out great as well.)
2. Chicken and Salsa ( and sometimes black beans) in the crockpot (add taco seasoning and a tiny bit of water and BAM. I throw in these chicken breasts completely frozen in the morning. I
serve shredded salsa chicken over rice by dinnertime.)
3.
Chicken Enchiladas (make ahead)
I love that this recipe doesn't call for condensed soup. It is all from scratch and the sauce is AMAZING. And if I don't have a lot of chicken to work with, I add in some black beans.)
4. Southwest Chicken Bean Burritos Sorry no recipe! This is a favorite though. Think a combo of
chili powder, hot sauce, cumin, garlic, and...wait for it...barbecue sauce. Also served over chips in a sort of nacho situation.
5.
Honey Balsamic Sheet Pan Chicken
6.
Baked Sesame Chicken (make ahead or crockpot)
Fair warning, the amount of sugar in this "copycat Chinese recipe" might freak you out. But I learned the hard way, all that vinegar
requires the sugar to balance it out or else it is NOT GOOD. Ask me how I know. (-;
7. Salsa Peanut Butter Spaghetti. I realize this sounds weird, but this is also very tasty. Think soy
sauce/garlic/ginger mixed with peanut butter and salsa and green onions.
8. Caesar Salad topped with Grilled, Italian Season Marinated Chicken Breasts (Oh there's a whole grilled post I could do too. This is the one grilled thing that lasts year round here.)
9. Cleveland Chicken (make ahead) This recipe is from Aaron's grandma. Basically it is cut up raw chicken, sprinkled with lemon pepper and garlic powder, covered with a mixture of chicken
condensed soup/sour cream, topped with ritz crackers mixed with melted butter...bake for 1
hour...serve over rice. This is Carter's FAVORITE meal ever. Not the healthiest option here,
but we hold onto this one for comfort food nights.
C. Pork
1.
Italian Sausage Tortellini
You might look at this list of ingredients and think this will just be so so. Not so, my friend. Not so. The taste in this will BLOW YOU AWAY. (dramatic much?)
2.
Slow Cooked Pulled Pork (crockpot)
This was one of my most requested ones from IG. I am in love with my crockpot, and this recipe never lets me down.
3. Pork Loin (smothered in minced garlic, black pepper, seasoned salt...Roast at 400)
4.
BBQ Pork Chops
The recipe calls for grilled, but I bake this and make it year round. This is one
of Addison's favorites!
D. Meatless
1. Baked Macaroni and Cheese (make ahead and also sometimes I do this in the crockpot)
2.
Broccoli Cheddar Soup
(I love pairing this with ham sliders on homemade rolls on the rare
occasion that I do a big ham and have leftovers.
3. Tortilla Pizzas (pizzas made on top of regular tortilla shells) Seriously can't stop talking about
this. #pizzalover
4. Fried Rice (great for using leftover meats from the above category if I want to add meat back in)
5. Spaghetti (this doubles as a cheat meal)
So there you have it. All my secrets. You'll notice a lot of crockpot meals and make ahead dishes. No shame in my game! With my work load doubling this year, this has been so so helpful for prepping the kids dinners even though I might not always be there to serve it to them.
So now...what is your go-to favorite recipe? Can you share the link with me? Might be time for me to mix stuff up slightly....I love my list but it is nice to switch stuff out and in as the mood dictates!
And for those of you with the questions on IG....does this help???? If all else fails, I just made my own resource for when I am sitting down with the grocery list and can't remember a SINGLE MEAL. Ha!
Anyway, hope you all have a great weekend! Mom out...the laundry is calling my name. (-;